PIANO MAN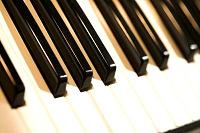 Clinton Waring is a well-established musical artist in his own right, and his expertise is recognised in a wide range of fields.

He is an accomplished pianist, singer, DJ, MC, one man band, producer and songwriter. He has over twelve years of experience as a popular musical entertainer at corporate and private functions.




WELCOME


Welcome to the website of Clinton Waring. Here you can find all the latest information regarding this accomplished artist.Clinton has just added a POD Cast section to this site for those who asked to see a bit more of him.

Happy browsing and hope you enjoy your stay on the website. Please remember to send us your favourite photo of you and Clinton for the fan's gallery.




CLINTON WARING